Find out why hundreds of Mesa residents are choosing Soft Hands Pressure Washing to get their properties looking like new!
With specialized treatments available for Oil stains, dirt and grime build-up, rust removal, and many more, we are known for cleaning up things others cannot. Some of the things we are known for most in Mesa are:
Cement Cleaning
Chewing Gum Removal
Restaurant Pressure Washing
Hot Water Pressure Washing
How To Find Pressure Washing Services Near Mesa
If you're in Mesa and trying to find a reliable, fast, and efficient pressure washing business to help you clean up; then we're here to help! Often we hear from people who thought they could easily do their own pressure washing with a machine from the local hardware store and are sorely disappointed. Pressure washing can be a difficult task and almost always more of a "project" if you don't take the right approach, use the right chemicals, and think the entire thing through from water source to waste disposal. Let us help!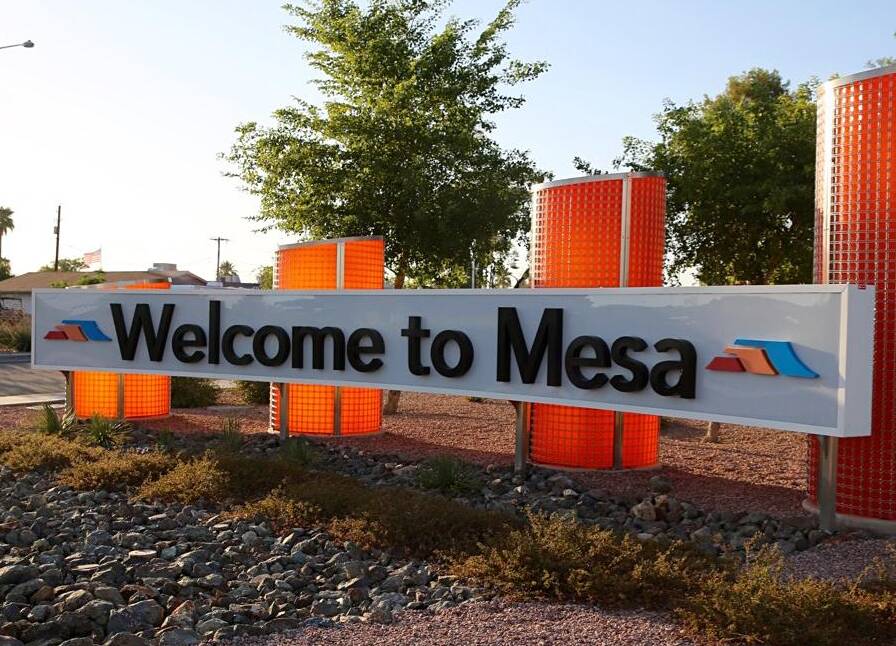 If you're looking to find a pressure washing company in Mesa, who offers reliable commercial pressure washing services then you're in the right spot! We help a lot of Mesa businesses keep their image clean by pressure washing buildings, pool decks, store fronts, kitchens, sidewalks, pavers, and pretty much anything you can imagine. Commercial pressure washing in Mesa is an area we shine and we are proud to do it. We are fully insured for both single and multi-family homes!
In Mesa; Driveway Cleaning, House Washing, Cleaning Pavers and Sealing them, Pool Deck Cleaning, and even Turf Cleaning are all very popular services that we get a lot of requests for. Our residential pressure washing customers in Mesa love what we do for their homes and how we brighten the look, feel, and even touch! With an expanding fleet of vehicles and Institute trained technicians we offer Mesa residents the pressure washing coverage you deserve.
Building washing typically applies more to our commercial pressure wash clients. We clean everything big and small, indoors and out. In Mesa we specialize in Building Wash, Exterior Wash, Grounds Maintenance Pressure Washing, Roof Washing, Warehouse Cleaning, and More! Find out why property managers all over the valley love what we do for them, just give us a call today.
House Washing is a popular service in Mesa, AZ. We'll get every nook and cranny! Brighten the exterior of your home and remove dirt, build-up, grime, cobwebs, and more. We specialize in fast and efficient service to get your home looking it's best. Our customers love our personalized touch and the amount of attention we pay to detail. A Quality house wash in Mesa is hard to come by but that's why people call Soft Hands Pressure Washing.
Driveway cleaning is the best and fastest way to boost your curb appeal. Many driveways in Mesa are very unique and have their own cleaning needs. Some surfaces will require a heavy brush while others will be better cleaned with a good pressure wash and the right chemical treatments. We always use 100% Eco-friendly cleaning products to protect the environment and your property.
With cement cleaning we've seen it all! From food stains to heavy hydraulic oils we know what to do and what options you have when it comes to a stain or messy cement. Using a 220 degree hot water pressure wash and the right approach, we can handle anything. Cement cleaning in Mesa has never been easier.
Chewing Gum Removal In Mesa
In almost every case, if you go and look outside on your cement or sidewalk you'll notice chewing gum that has either been stuck to the surface or has left a major stain. Chewing gum removal in Mesa is one of the most tedious clean-up jobs there can be. Each individual chewing gum stain needs to be cleared of any remaining gum and then treated to remove the surface stain as much as possible. Shoot us a picture if you have any questions about specifics and we'll be happy to help!
Parking garage cleaning in Mesa is more and more popular with the continued growth and development of our city. We love helping our clients clean any parking structures, areas, or lots. Pressure washing a parking garage is one of the best options to avoid unwanted dust and debris from destroying cars and their paint. We are fully licensed and insured for all commercial properties and structures. If you have any questions about your pressure washing needs just ask.